FAQ 9000 Peace Creating Group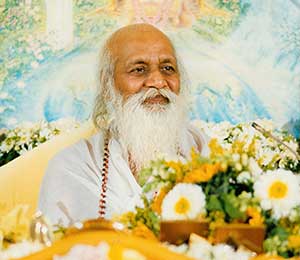 A1: 9000 practitioners of Yog, Pranayam, Transcendental Meditation, Siddhi Programme and Yogic Flying will come to one place-at Geographical Centre of India-Brahmsthan of India and will practice these techniques of creating peace in the morning and evening.
A2: More than 700 Scientific Researches have been conducted in 235 independent research institutions and university in 35 countries and it is proven that square root of one percent population of the country or the world practicing Maharishi Transcendental Meditation, TM-Siddhi Programme, Yogic Flying together at one place and at one time, it creates dense effect of coherence-Sattwa in collective consciousness, resulting positivity in every area of individual life and in the life of society as a whole. Negativity vanishes. It is exactly like darkness disappearing with the entry of light. The researches have shown immense benefits in the field of personal behavior and relations, education, mental and physiological health, rehabilitation, defense, trade and business, economy etc.
A3: The first group of 9000 Peace Keepers will be established at Geographical Centre of India-Brahmsthan of India, Village Karaundi, Post: Mahner, Block: Umariapaan, Distt. Katni (earlier this areas was part of Distt. Jabalpur).
A4: As per Sthapatya Veda (one of four Upavedas), Vastu Vidya, Brahmsthan of any place or a country is very important place. Whatever activity takes place in Brahmsthan, the effect goes in all directions in the country. Later on, four more groups of 9000 each will be established in North, South, East and West of the Country.
A5: Any citizen of India, male or female who has faith and belief in Indian eternal Vedic knowledge, principles and practical technologies of Veda, can participate in the programme. Age should be between 18 to 65 years with sound health and should be capable of paying participation fee.
A6: The group will be a dedicated group to create coherence (Sattwa) in collective consciousness of the nation and the world. The group will be practicing morning and evening 20 minutes Yogasanas, 10 minutes Pranayam, 20 minutes Transcendental Meditation, 20 minutes Siddhi Sutras, 20 to 30 minutes Yogic Flying, 10 minute rest, 10 minute TM (two hours in the morning and two hours in the evening). Will attend or perform 3 hours Yagya, 3-4 hours Vedic Studies or assigned work. Rest of time will be used for recreation, reading, sports, walk and talk and usual daily routine etc.
Campus of Maharishi Mahesh Yogi Vedic University is at walking distance of the Peace Group campus. Participants may choose any course out of about 60 courses offered by the university and gain knowledge and degree/diploma/certificate.
A7: Yes, ideally each state should sponsor the group @ Rs. 1.84 per person per year. Thereby, if the state population is 1,00,00,000 (one crore), the state should pay Rs. 1,84,00,000 (one crore eighty four lakh) per year or Rs. 15,33,333 (fifteen lakh thirty three thousand three hundred thirty three) per month for maintaining the group. The states should also pay funds for construction of facilities for number equivalent to square root of one percent of state population. For a population of 10,00,00,000 (ten crore), state need to sponsor 1000 members in group. That means the state has to pay Rs. 53,00,00,000 (fifty three crores) only one time for creating facilities. Like this if all states sponsor a small amount, the group of 9000 can be established immediately.
A8: Scientists have found that if square root of one percent of the population of a state/nation or world's population practices TM, Siddhi Programme and Yogic Flying at one place and one time twice daily indomitable effect of coherence-sattwa is created by the group, which brings all positivity in the collective consciousness and all negative trends and tendencies vanish automatically. Exactly like darkness disappears when the light is put on. With increased Sattwa, decreased rajoguna and tamoguna, the balance is created in collective consciousness of the society and at the same time balance is created in nature, which is very important to have.
A9: The campus is ready with accommodation for about 3000 residents immediately. Construction of 7000 more residences with Meditation halls, kitchens, dining rooms, stores, library, reading rooms, recreation centers, medical clinic, indoor and outdoor sports facility and campus development will take about 2 years to complete. The construction and campus development will also depend on availability of funds.
A10: From the date of joining, individuals require about four months to be able to become Yogic Flyers. Once trained, they can continue practicing these technologies lifelong.
A11: Maharishi Organisation having over 60 years of global experience of administering such activities, will be the main body to establish and run the group. A Governing Board will be constituted to organise and run the activities of the Group. A representative of good size sponsor may also be nominated in this Governing Board.
A12: If any individual or organisation wants to sponsor a participant, can do it in three different categories; Rs. 10,000 or Rs. 15,000 or 20,000 per month per person. Beside this, Rs. 5,30,000 (five lakhs thirty thousand) is required for creating facilities for one participant. It is suggested that if one individual or organisation can not sponsor one person, may be 2 or 3 or more can jointly support. There are three funds for the project. Sponsor/donor can contribute in any of the funds as per his wish.
World Peace Sponsorship Fund: Individuals who would like to participant but their economic situation does not allow them to participate, can find sponsor. One sponsor alone or a few together may sponsor one or more participants.
World Peace Campus Development Fund: For the residence of participants, we need to develop the campus, which includes residential area, kitchen, dining area, yoga and meditation hall, recreating activity hall, library, offices, celebration hall, indoor and outdoor sports facilities, garden, roads, walkway etc. The funds contributed/donated in this fund will be used for campus development.
World Peace Endowment Fund: The idea is to develop Endowment Fund where a large sum could be deposited and with the interest of this fund, participants can be sponsored.
Minimum amount of contribution is Rs. 500 (five hundred) and maximum has no limit.
A13: Central and State Governments already have lakhs of individuals in army, paramilitary forces and state police force. Governments don't need to employ new individuals. Out of existing members in forces 9000 members can be allowed to practice twice daily Yogasana, Pranayam, TM, Siddhi Programme and Yogic Flying. This will take about five hours a day with daily one hour Vedic Science period to understand the theoretical aspect of technology. Rest of the 19 hours, members can continue with their usual routine and assigned duty.
A14: Since force members are already paid by Government, there won't be any additional expense on salaries and allowances etc. Government will have to organise 9000 cotton mattresses (3 x 6 size, 2 inch thick) or Yoga mats for practice of Yogasanas and 9000 foam mattress (3 x 6 feet, 6 inch thickness, 50 density foam) and cotton sheets to cover the mattresses. We believe that force campuses already have halls available. If not, will have to construct halls measuring total 180,000 sqft. (roughly about 18 sqft. area for each practitioner). This is the only expense the Government will have to do. On this negligible budget, government can create invincibility for the nation and peace for the whole world.
A15: No guest is allowed in the campus. This is due to safety and security of participants. There will be a guest house outside the campus, where guests can stay for maximum 3 days on payment of nominal daily charges. Participants will have to go to a meeting area to meet their guests. At present, there is no provision, later it could be considered when the campus builds some guest housing.
A16: Yes, Group Participants can visit home for 30 days in a year if really needed. But this leave will be provided batch wise, maximum 1000 participants will be given leave at a time, thereby 9000 participants are always present in campus. It is very important spent time on campus because the sequence of 'sadhna' should not break. It is like a garland. If one flower is out, then the whole sequence of garland is broken.
A17: 24 hours clinic with doctor, nurses, emergency first aid care and ambulance will be available. For any serious health problem, Participants will be referred to nearby government hospital. If Participants choose to have treatment in a private hospital, they can be sent there. Other than basic treatment at clinic, all expenses will have to be taken care by Participants themselves. Medicine cost is to be borne by the Participants. It will be good that participants come with a good health insurance policy. If Participants take regular medicines, it will be good to keep enough stock of the medicines.
A18: Maharishi Organisation believes that the pure organic vegetarian food is the best food for Sattwik and healthy life. Thereby pure vegetarian food will be provided. Non-vegetarian food, alcoholic drinks, non-prescribed drugs, consumption of tobacco, paan masala, smoking of all types, is strictly prohibited on campus. Taking food from dining area to living area is also prohibited. Participants may keep their personal food in their rooms. Cooking in rooms is not allowed. Breakfast, Lunch, afternoon tea/juice and dinner is available.
A19: This is a permanent group and will last forever. With growing world population, number of participants will also increase. After the success of this group, it will become easy to set up four more groups in North, South, East and West of India, giving multiple strength to collective consciousness and establishing perpetual peace for whole world.
A20. The Participant will have to choose one out of three categories of housing in the campus. There are three categories:
"A" Contribution Rs. 20,000 per month. This is for Air Conditioned shared room with twin beds and attached bathroom.
"B" Contribution Rs. 15,000 per month. This is air cooled (in summer only) shared room with twin beds and attached bathroom.
"C" Contribution Rs. 10,000 per month. This is for non-AC/Cooler shared room with four beds in a room (rooms are of very big size) and shared bathroom. Cooler for summer will cost extra Rs. 1500 (one thousand five hundred) per month.
• Room heater/oil radiator will cost extra Rs. 1500 (one thousand five hundred) per month for winter.
• Contribution will have to be paid on 1st of each calendar month in advance.
• Breakfast, lunch, dinner, afternoon tea/juice and dinner is included in room charges.
A21: No, a small gift shop is available on the premises. Participants may purchase items of daily need (snacks biscuits, tooth brush, toothpaste, soap, hair oil or massage oil, mineral water, juice cold drinks etc.) from this shop on payment. Going out will disturb the daily routine and it is also not safe to out in forest area. The organisation may arrange a visit for shopping in groups few times in a year.
A22: Dignified clothing is required in the campus. Simple light colour kurta, pajama, pant, shirt, jacket, coat, shawl, sweater, pullover, scarf, cap, hand gloves for gents and sari set, salwar suit, jacket, cardigan, sweater, shawl, cap, hand gloves for ladies shall be allowed. Leather clothing and undignified clothing, jeans, tops etc. are not allowed.
A23: Submitting the application or request for participation does not mean selection in the Group. A committee will conduct an interview and if found suitable, will issue a letter of invitation to join the group. The Committee will have sole discretion in selecting or rejecting any applicant and its decision shall be final and binding.